Gorilla safari trek takes you to the destination place in Africa, Being one of the best tour operators in designing unique safaris, with our tour experts in the field, we guide you through the nature of long lasting memories proudly experiencing Uganda, Rwanda Gorillas and wildlife Safaris .Enjoy you trip in the most fruitful way while adventuring with a smile, give your best treasure to Gorillas and other Primates, cultural, wildlife and the hospitable local community. Uganda is a place of vast discoveries, traditions and beauty. Only a knowledgeable Uganda tour operator can tell you the best places to visit with a tailor made itinerary. Our skilled guides will make your safari in Uganda and Rwanda surely a package of random experience.
Our Top Safari Offers in Uganda
3 Days White Water Rafting
3 Days Kibale Chimps Trek
5 Days Wildlife and Chimps
6 Days Uganda Wildlife safari
9 Days Uganda Adventure safari
10 Days Uganda Jungle Safari
10 Days Uganda Safari Adventure
12 Uganda Safari Discovery
18 Days Best of Uganda Safari
4 Days Uganda Margical Safari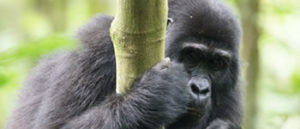 This 4 days safari takes you to the undiscovered routes of Bwindi and L Bunyonyi, take a 7 meter distance as you are welcomed by purring sounds of gorillas especially the silver-back.
5 Days Gorillas & Wildlife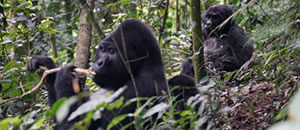 Did you know that all trips are different? Yes! A wildlife safari is not the as a gorilla tour but on this 5 day safari you hit two bird with one stone just because you will visit both destinations.