A Day Gorilla Experience
This adequately works for individual travellers who luckily jet into Rwanda especially for business or conversion summits, it's always limited time for such people but all in all they may have either one or two days of relaxation before travelling back. One may think of what do in the due course in other words, a day trip can fill with lots of memorable experience in Rwanda and goes with;
1 Day Rwanda gorilla trek itinerary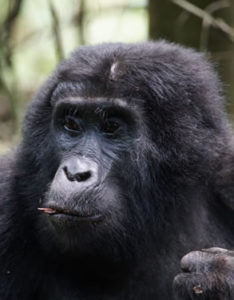 It requires ample preparations regardless of your sleep because you will need to wake up as very early morning as 4:00am, Our safari representative will pick you from either your hotel or from the Kigali airport to start off the drive, enjoy an early morning drive going through the winding roads of the land of a thousand hills and take beautiful pictures of the sun raise with alongside the hills.
The drive takes around 3 hours via Muzanze previously Ruhengeri to Kinigi at the volcanoes national park head quarter, here you check in for normal registration and for briefing about the gorilla behaviors before slopping for gorilla trekking, the driver guide is responsible to find out which gorilla group you are given because there many visitors and all are distributed into different groups to trek; otherwise you keep enjoying cultural Kinyarwanda dance performance called Intore dance in front of the park head quarter.
The gorilla safari activity may take a few hours depending on weather conditions and mountain gorilla movements and when they are found visitors are given one full hour with them otherwise nature rules their territory.
Once you are done with trekking we shall drive directly to your selective destination either to catch your flight or back to your hotel.